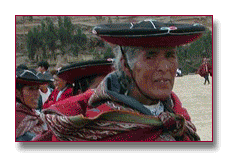 Welcome to


GRANTMAKERS WITHOUT BORDERS

Global Giving Now:
Meeting the Challenge, Seizing the Opportunity

Gw/oB's Ninth Annual Conference
June 8th to 10th, 2009
Washington, DC

REGISTER NOW!

In the midst of war, growing inequity, poverty, corporate crime, terrorism and uncertainty, there is hope. Millions of people are working for peace, inventing alternatives for grassroots development and campaigning for an international trade system that is sustainable, democratic and fair. Philanthropy can be an important ally in bringing about a more just world.

Grantmakers Without Borders is a network of trustees and staff of public and private foundations as well as individual donors who practice global social change philanthropy. We invite you to join us in providing resources to help make another world possible.

Announcing the Gender and Global Grantmaking Initiative


Learn more

Grantmakers Without Borders is NOT a grantmaking organization. For information on funding opportunities, go to Advice for Grantseekers.